How to Prevent Drunk Driving During Spring Break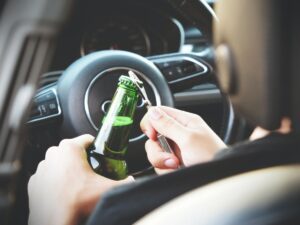 As more young people take the roads to warm-weather parties where consuming alcohol is certain and driving while drunk is quite likely, safe driving advocates are increasing their efforts now that spring has arrived. Teenagers and college students find the March Madness, spring break, and St. Patrick's Day celebrations in March and April alluring after months of indoor winter activities. They want to party is also there. The National Highway Transportation Safety Administration (NHTSA) has intensified its "Drive Sober or Be Pulled Over" campaign to discourage and punish drunk drivers. This initiative involves police officers from throughout the country. That's why we at Ferguson & Ferguson wish to share our advice on how to prevent drunk driving during spring break. So, if you are planning your spring break in Florida, arm yourself with the knowledge to avoid unwanted scenarios.
Use of designated drivers to prevent drunk driving during spring break
An excellent method to avoid drunk driving over spring break is to promote the usage of designated drivers. Decide who will be the designated driver for the evening before you go out. Provide people who volunteer to be designated drivers rewards like free non-alcoholic drinks or access to activities. Identify local eateries or cafés that are open late and serve non-alcoholic beverages as resources for designated drivers. Establish guidelines for the designated driver's duties, such as refraining from drinking alcohol and ensuring everyone gets home safely. Being a designated driver or ensuring that someone in your group is appointed to drive is an excellent way to set an example as the host or group leader. These tips can help you prevent drunk driving during spring break and save you a lot of trouble.
You can also utilize technology to make designated driving more manageable, such as calling a designated driver through a ride-sharing app or using a GPS to find your way around new locations. Finally, provide words of thanks or modest mementos of appreciation to designated drivers in addition to recognizing their efforts to keep everyone safe. Following our tips will ensure you have a fantastic time on your spring break in Florida. According to the experts at müv | Trusted Florida Movers, many people who move to Florida have previously had a positive experience of the state during spring break. So, don't ruin your impression of this state by reckless driving. Make your spring break an unforgettable one.
Promote alternatives to driving
Promoting alternative transportation options is another effective way to prevent drunk driving during spring break. Give details on alternate modes of transportation, such as neighborhood taxi services, ride-sharing services, public transportation schedules, or bike-sharing programs. Emphasize the advantages of taking an alternate form of transportation, such as avoiding the dangers and repercussions of drunk driving, lessening the environmental impact, and saving money on petrol and parking. To limit the number of automobiles on the road and improve safety, arrange group transportation to events or activities. Use alternative modes of transportation personally, and encourage others to do the same to set an example.
Several alternate modes of transportation can be used to prevent drunk driving during spring break. Local taxi services can offer a handy and safe means of transportation, particularly late at night when there might not be any public vehicle available. The ability to track the driver and know the projected arrival time makes using ride-sharing applications like Uber and Lyft a speedy and convenient method to move around. Local transportation options like buses, trains, and subways can be economical and environmentally beneficial, eliminating the need for parking. For a group of individuals, renting a bus or van can be a fun and safe option for transportation.
Go easy on alcohol
A crucial first step in preventing drunk driving over spring break is to set limits on alcohol consumption. Recognize the limits of your body's tolerance to alcohol and know when to cut back. Also, To stay hydrated and consume less alcohol, sip gently and alternate alcoholic beverages with water or other non-alcoholic liquids. Before drinking, eat a meal to help the body absorb the alcohol more slowly and reduce overconsumption. Drinking contests can promote binge drinking and raise the possibility of alcohol poisoning. Be mindful of the size of your drinks, and stay away from those that are too large or too strong. Finally, combining various types of alcohol can raise the chance of overindulgence and hangovers. Never feel compelled to drink, and learn when to decline. Know your limits and pace yourself while drinking. Alternate between alcoholic and non-alcoholic drinks to stay hydrated and limit alcohol intake.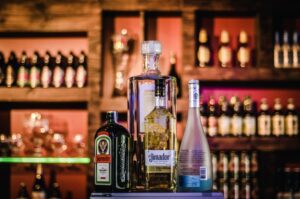 Host responsible parties
Another successful strategy for preventing drunk driving during spring break involves hosting sensible parties. Set specific party guidelines, such as an alcohol consumption cap, designated drivers, and a curfew. To promote safe drinking and to be hydrated, provide a choice of non-alcoholic beverages like water, juice, and soda. Throughout the celebration, serve food to aid in absorbing alcohol and limit drinking. Keep an eye on the visitors and step in if anyone seems overindulging or acting drunk. Offer to drive guests who have consumed alcohol or encourage them to use designated drivers or other forms of transportation. Take charge of your visitors' safety as the host by prohibiting anyone intoxicated from operating a vehicle.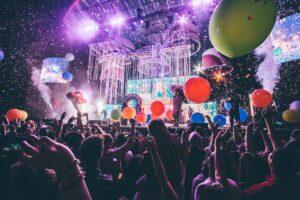 Put a strategy in place in an emergency, such as the contact information for the closest ambulance or taxi service. Limit your alcohol intake as the host so that you can keep an eye on the party and your guests' behavior. Urge your guests to use designated drivers or other alternate transportation forms and consume alcohol sensibly.
Spring break should be fun and with no trouble with the law. That's why we wanted to share our advice on how to prevent drunk driving during spring break.