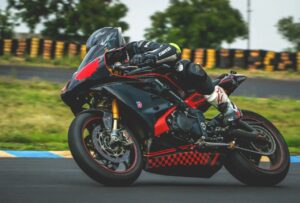 Buying a motorcycle can slightly be an easy process, but riding your bike without a license can be a problem, mainly the license laws you need to follow depend on your state or country. But in any case, the critical question that arises here is that can you get your motorcycle insurance without having a license, mainly the answer would be both yes and no.
Getting pulled over by cops due to over speeding can be a problem, as there are security cams everywhere on the street for the surveillance purpose, in case you broke a traffic rule and police contacts you, and ask you about your driving license, then you can be in a big problem there. For instance, if you get into an accident in the worst-case scenario, you won't cover the expenses without insurance.
Can you buy a motorcycle without a license?
The answer would be yes, you can buy a motorcycle without a license, and the dealers don't ask you about your driving license while you're purchasing the bike, but having a bike without a permit can cause problems afterward. All the buyers and dealers would ask you for your legal identity documents such as I.D or photo I.D for verification purposes; there is no rule made according to which you can't buy a motorcycle without a license; you have to pay cash to your dealer to get the bike.
How can you register yourself for insurance for your motorcycle?
The rules you need to follow depends on your country's laws and regulations, mostly you can start with looking for the reliable companies you can either search them online or go to the one that is located in your area, you will have to sign up some documents, and in some cases, you may need your driving license. You need to take care that the insurance company must have liability, collision, and medical payments coverage. Every company has different policies, while some provide you insurance without a license; the others don't. But mostly, the states do require having a driver's license. If you're 18, you should apply for a driver's license to get your vehicle insured.
If you're under 18, you may get a motorcycle permit, if not a license, and you need to be at least 15 or 16 years to take that permit; you also have to take the driving class, which will teach you about all the traffic rules and laws. You will also have to pass the test exam to make you applicable for driving the bike on the road.
Cost of Registration
The cost of registration of your motorcycle varies from state to state; you would have noticed that the motorcycles' registration fees are a little higher at different places. Many countries have a relatively low cost for title fees and registration. But you must not delay your registration because many times, late registration costs you extra.
Why Is Insurance Important?
Insurance is for protecting your family; it is the financial support that can help you in times of need. Nobody knows what tomorrow might come with, but we need to take full responsibility to make it secure and safe. Motorcycle insurance will not only pay for the damage repair of your bike, but it will also cover your medical bills and the bills of the injury you have caused to another rider.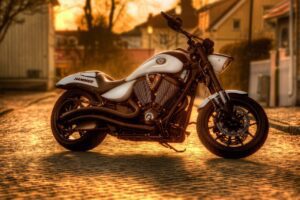 Primary Driver Policy
The insurance company usually doesn't give you insurance unless you have a driving license. But mainly some companies only require you to have your identity documents. You can get the insurance of your motorcycle by registering it on someone else's name.
You can register it on a primary driver's name. So the insurance company can use their driving record to insure your motorcycle, but you still get to ride the bike.
In a state like Nevada, you can buy the motorcycle, but you need to register it and get its insurance if you want to ride it. Most insurance companies would ask for your driving license, and if for some reason you don't have it, you can't get your motorcycle registered, and it will just have to stay in your garage.
In case you have the money and want to buy a motorcycle for future use, you can do it too and let it stay in your garage for a while, but once you get your driving license and get its insurance, you can ride it with no hindrance or security issues.