The Responsibilities of a Criminal Defense Lawyer in Chester County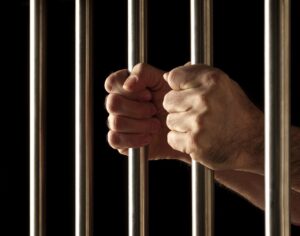 A criminal defense lawyer is an attorney who specializes in the defense of criminals. These lawyers are able to provide effective and efficient legal representation to their clients. There are many factors to consider when looking for the right attorney. Read on to learn more about their qualifications, responsibilities, and cost. Attorneys have a high success rate when they get the job done right the first time.
Qualifications
The first step toward becoming an attorney is earning a bachelor's degree in a field related to law. Most universities do not offer a law major as an undergraduate major, but there are several pre-law programs that can prepare you for a successful career in law. After you complete your undergraduate studies, you will need to apply to law school and pass the bar examination.
To become an attorney, you need to have excellent research skills and a thorough understanding of criminal law. An attorney must have exceptional public speaking skills and a heart for justice. Having prior legal experience is also advantageous. You need to be very good at analyzing cases and constructing an effective defense strategy.
In addition, you need to be able to defend your client at trial and settle the case as quickly as possible. Another important qualification for an attorney is board certification. Several states offer board certification in criminal law. Lawyers who have earned board certification must have a certain number of years of experience and pass a rigorous exam to qualify for the certification.
Criminal attorneys can choose from a variety of career options. Some choose to practice only defense, working for private firms or as public defenders. Others choose to be U.S. Federal Prosecutors or serve as judges. Other attorneys choose to enter politics. This career path requires the applicant to work in different settings, including state, federal, and military law.
Criminal attorneys spend a considerable amount of time reviewing all documentation to determine if the case has the potential to be won on constitutional grounds. They evaluate the case and prepare their clients for the best possible outcome. And, they must be honest and trustworthy in their dealings. They must also respect the privacy of their clients. Lastly, they must be courteous in court, yet aggressive when necessary.
Responsibilities
Among the many duties of an attorney is protecting his or her client's rights in court. This requires that an attorney respect the rights of the accused and the privacy of the client. An attorney may break these rules to protect the life of a client, but otherwise they should follow the rules. An attorney's work begins by obtaining evidence that can help the client. The lawyer will then evaluate the evidence to determine its validity.
If the evidence is inadmissible or not consistent with the allegations, the attorney will work to have the charges dropped. They will also review existing evidence to help build a strong case. Another part of an attorney's work involves advising clients and drafting legal documents. They must also comply with laws and regulations and keep their practice profitable.
In addition, criminal defense attorneys must comply with ethical and legal obligations while representing their clients in criminal proceedings and appeal hearings. Criminal attorneys represent defendants in state and federal courts. They may be involved in parole or probation hearings, bail bond hearings, and trials. They may even represent defendants during post-conviction appeals.
They must have a thorough knowledge of the law and know when to seek legal advice from other attorneys. They must also be savvy and skilled in the courtroom and interviewing witnesses. An attorney must also understand the Constitution of the United States. Specifically, an attorney must be familiar with the Fourth Amendment, which protects an individual's right to remain silent.
In addition, he or she must understand the Fifth Amendment, which protects his or her right to be free from unlawful searches and seizures. Moreover, the Sixth Amendment protects a defendant's rights during a trial (www.law.cornell.edu/constitution/sixth_amendment). An attorney must be able to analyze the situation and identify loopholes in the prosecution's case and ensure the client's rights are protected.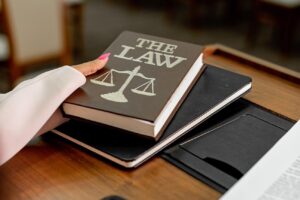 Cost
The cost of hiring an attorney can vary widely, depending on the charges you're facing and the lawyer's skill. Some attorneys charge a flat fee, while others charge an hourly rate. Depending on the type of case you have and the state where you live, you may end up paying anywhere from $1,500 to $40,000 for your lawyer's services, which can cripple most average Americans.
The costs of hiring an attorney can be costly, so it's best to be prepared. The first step is to calculate how much you can afford to pay, both upfront and over time. Fortunately, most initial consultations are free, but you'll likely have to make an initial payment when you move forward with your case. Another cost is the time you spend searching for the right lawyer.
Additionally, you should consider the reputation and experience of the lawyer. While a young criminal defense lawyer in Chester County may be cheaper, it's better to hire an experienced attorney with many trials under his or her belt. The cost of an attorney's services depends on several factors. The complexity and length of the case will determine how much he or she will charge in the final settlement.
This way, you'll be guaranteed a higher quality product and outcome. The cost of attorneys will vary depending on your location. Attorneys in densely populated areas are likely to charge more than those in rural and suburban areas. Additionally, newer attorneys typically charge lower hourly rates and lack the experience required to successfully handle the most complicated cases.
It's crucial to choose a lawyer with extensive experience and a thorough understanding of defense law. In addition to the lawyer's fee, you'll also have to consider the financial risks of hiring a criminal attorney. A highly experienced lawyer may charge between $250 and $750 an hour, depending on the complexity of the case and the lawyer's skill and experience.