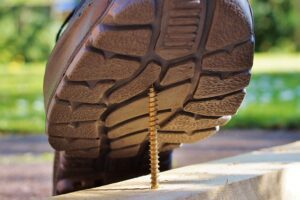 5 Ways to Get Compensation for Onsite Work Injuries
If you are injured on the job, you may be wondering how you can get compensated for your injuries. There are a few different ways to do this, and we will discuss five of them. Workers' compensation is one option, but there are others as well. Keep reading to get detailed insights about each one to make the best decision for yourself.
1. File a Claim with Your Employer's Insurance Carrier
After sustaining a workplace injury, the first step is to file an insurance claim with your employer. In most cases, this will be workers' compensation insurance, but there are other types of policies that businesses are required to carry. These policies exist to financially protect employees who get hurt on the job and can no longer work – covering medical bills and lost wages.
To file a claim, you must complete some paperwork and submit it to the insurance company. You may also need to provide medical documentation of your injuries. Once your claim is filed, the insurance company will investigate it and decide whether or not they will approve it. If they do approve it, they will send you a check for your benefits.
2. File a Personal Injury Lawsuit
If workers' compensation insurance does not cover your employer or if you are not eligible for benefits, you may be able to sue your employer. To succeed in a personal injury lawsuit, you must prove that your employer was at fault for your injuries. This can be difficult, so it is important to speak with an experienced attorney before proceeding with this option.
Even if you can prove that your employer was at fault, there are limits on the amount of money you can recover in a personal injury lawsuit. These limits vary from state to state, so it is important to check with an attorney in your state to see what they are.
3. Seek Compensation from the Responsible Party
If your injury was caused by someone other than your employer, you might be able to seek compensation from the responsible party. For example, if you were injured in a car accident while on the job, you could file a personal injury lawsuit against the driver who caused the accident. You could file a product liability lawsuit against the manufacturer if a defective product injured you.
The same rules that apply to personal injury lawsuits against employers also apply here. You will need to prove that the other party was at fault for your injuries, and there are limits on how much money you can recover. If your primary language is Spanish, and you are injured on the job, a Spanish attorney can help you seek the compensation you deserve.
4. Apply for Disability Benefits
If your injuries are keeping you from working, you might be qualified to get disability benefits. Social Security Disability Insurance (SSDI) helps people who can't work because of a physical or mental condition by providing them with financial assistance. You must have worked years and paid enough into the system to qualify. The amount of your benefit will depend on your work history and earnings.
If you do not qualify for SSDI, you may still be able to get help from your state's disability program. Each state has different requirements, so it is important to check with your state's program to see if you qualify. The application process for disability benefits is lengthy and complex, so you must consult with a lawyer who has experience with this before starting the application.
5. Get Help from a Lawyer
You may be entitled to compensation if you have been injured on the job. However, the process of getting that compensation can be complicated and overwhelming. An experienced workers' compensation or personal injury lawyer can help you navigate the process and get the maximum amount of compensation you are entitled to.
Most lawyers will offer a free initial consultation, so it is important to take advantage of that and speak with a few different lawyers before deciding which one to hire. Be sure to ask about their experience with cases like yours and whether they think you have a good chance of success. You should also ask about how much they charge and whether they offer contingency fees (which means they only get paid if you win your case).
Conclusion
The above five are the most common ways to seek compensation for onsite work injuries. If you have been injured on the job, you must speak with an experienced attorney to discuss your options and determine which is best for you. Remember, there are deadlines for filing claims and lawsuits, so do not delay seeking legal help.