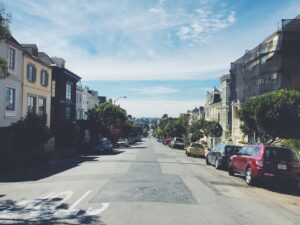 A Guide to Settling Into a New Community After a Move
Uprooting yourself and relocating to another community is invariably a lot of work. Not only do you have to go through the long arduous process of packing, moving, and unpacking. It also takes some time to feel at home in your new residence and find your place in your new community. While you may feel a little daunted by this initially, it's important to get started on exploring your new community, making connections, and beginning to put down roots.
Start by making your new house feel like home.
It will be easier for you to venture out and meet others once you feel you have a secure home base to come back to.
Make sure all your important documents are safely stored.
Get back into your usual routine as soon as you can.
Unpack your favorite comfort items first.
Organize a few areas of the home so they are tidy and comfortable, and you can relax in them.
If you have children, make sure to help them settle in and make themselves at home.
If you have pets, you should take some time to help them feel comfortable in your new space.
Take care of all official residency requirements.
It's easy to forget to do some of the legal and bureaucratic tasks that need to be completed after a move, but you do not want to put them off for too long.
Change your address with the post office.
Change your address with the IRS.
Transfer your kids to a new
Be aware of any local laws or tax regulations that could affect you.
Find the nearest DMV and update your license and registration.
Get information for important service providers and facilities.
You'll feel less overwhelmed and more in charge of your life when you know where to go and who to consult for life's practical needs.
If you need help maintaining your lawn and landscaping, and maintain a great first impression, look for lawn care services near you and find a reputable professional.
Check up on any HOA rules that could affect how you make alterations to the exterior of your home.
Switch over your family's medical information to a new doctor's office.
Find out where grocery stores, drug stores, gas stations, and other necessary facilities are located.
Familiarize yourself with your new community.
Exploring the area around you can be fun. Use Google maps or other apps so you can check out local neighborhoods without getting too lost.
Look for area parks to walk, hike, or explore.
Check out different eateries and coffee shops.
Try driving different routes when headed from home to various destinations, to see what works best.
Find out about popular cultural events and festivals you can attend in your area.
Get to know your neighbors.
It makes such a huge difference to know the people around you, to have social opportunities, and even to make new friends.
You may need to step a little bit outside your comfort zone, at first, to get familiar with a new community and make your first connections. However, you will probably be surprised by how quickly your new neighborhood starts to feel like home. If you are curious about your legal rights and responsibilities during the moving process, contact Ferguson and Ferguson or check out the other informative articles and resources on this website.