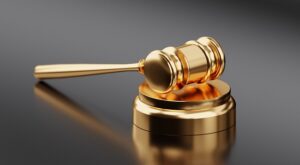 Experiencing Legal Troubles? Try These 5 Resources
People experience legal troubles in life. Such problems are difficult to avoid, and the only way to tackle them is by using resources and seeking help from a lawyer.  Before seeing 5 resources to help you deal with legal troubles, let's know the basics.
Basic Ways to Tackle a Legal Problem
When you deal with issues related to court, you need to have every piece of evidence in sequence.
Be Impartial and Consistent
If your company is dealing with legal issues, make sure you are making wise decisions. Having a decision-making structure in your company will save time and help you when and how to act.
Facts Are the Key
Consider the facts during the investigation because this information is always preferred. When facing a legal issue, you can lose track of time due to stress. Keep yourself alert and focused. Collect the relevant documents and go to legal counsel.
What Are Some Common Legal Troubles?
Some legal troubles can't be resolved without the advice of an expert. The following are common legal troubles people face:
Family trouble
Housing issues
Self rights laws
Work troubles
Immigration issues
Will management
Five Resources to Try When Experiencing Legal Trouble:
Community Education
If you are experiencing legal troubles, refer to the resources that are free of cost. Moreover, you can refer someone else or your clients who require some information from a particular section. You can get information about legal responsibilities and rights by spending time in the community. you can also seek advice online from experienced attorneys regarding your legal troubles.
The Law Hub
Check the law hub if you need community support or want practitioners' assistance. It is an easy-to-use service that easily provides legal legislation, forms, and reference resources. It also provides relevant resources a person needs regarding legal matters.
Family Law Resources
Family court lawyers have written several articles and guides, which is accessible. Such information is helpful when experiencing legal troubles like divorce cases and child custody.
There are ways you can seek help. even if you have trouble hearing, are deaf or can't speak on the phone, you still have online access.
State Bar Association
The local bars can assist you with resources relevant to your legal troubles. This makes the state bar association a reliable resource for legal advice. You can also visit the courts' websites or refer to attorney advice online for your legal family matters. Such podcasts are up-to-date and relevant to your legal troubles and can devise solutions relevant to your problems.
Visit the Public Library of Law
The public library is accessible to the ones who are public members. The library has expert librarians that assist you in finding the relevant legislation, legal documents, and case laws. You can also visit the library online.
Other Resources
You will find multiple resources online and in books.
You Need to Find Sources Pertaining to Your Jurisdiction
You may find a solution to your legal trouble, but it might not apply to your country. Every state has variations in its law, and legal rules in your country might not apply in other countries.
Civil and Criminal Rights Laws
If you are dealing with civil rights issues or have relevant legal trouble, search for civil rights laws. You will find many articles, papers, and guidelines on dealing with civil rights trouble. If you have a criminal charge over yourself for no valid reason, go to resources of criminal rights laws and justify yourself.
A book by Paul Bergman & Sara J. Berman is an excellent resource for your legal troubles. You can get some guidance from it too. Moreover, the book of the Federal Bar Association talks about how to manage oneself in a district court. These resources are available for charge-free online access.
Contents of the Books
Techniques to solve disputes by mediation
Offer alternate options to deal with cases by not suing the other party
Ways to file documents in a court
Deliver a convincing argument
How to develop an understanding of evidentiary rules and their application
Conclusion
if you know which law applies to your case, you will not have much trouble. Therefore, try to identify the legal issue. If you study these resources enough and ask the lawyers around for their suggestions, your troubles will lessen.