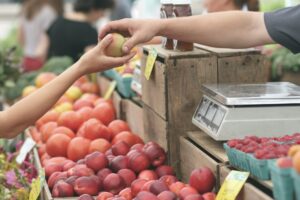 Home and Away: Integrating and Staying Connected as a New Immigrant
If you're new to the United States, adjusting to your local community and keeping in touch with friends and family back home can be a balancing act. To connect with people from both walks of life, you'll need to set time aside, involving yourself in activities or staying updated with events back home. Here, Ferguson & Ferguson Attorneys at Law provide some strategies for how to get started.
Volunteer in Your New Community
Devoting some of your time to local charities can be a great way to feel connected, meet people, and make a difference in your new community. Once you find a home in the area, start investing into your neighborhood, too. Many areas have neighborhood watch groups or do block parties or picnics, so look around for options to get involved.
Homeless Shelters
One of the most effective ways to establish yourself in your local community is by volunteering. Many shelters need an extra pair of hands and, by showing up in person, you can get to know the locals and develop a more appreciable reputation for yourself and your family. Shelters often welcome charity donations in the form of spare clothes, books, or other resources and these often go a long way toward improving the life quality of those in need. Check here for a list of useful items in case you're unsure.
Environmental Conservation
Taking time out of your week to contribute to the preservation and upkeep of the natural environment is a great way to establish yourself positively in your local community. This is especially true in rural areas where farms/homesteads often need help managing livestock, cultivating land, or simply moving materials around.
There are also networks such as DoSomething.org, The National Audubon Society, and the World Wildlife Fund which are always on the lookout for committed individuals to participate in classrooms or in the field, restoring habitats or helping to conduct research.
Animal Rights
If you're looking to get involved with animal-focused organizations, there are plenty of options to choose from. Some organizations focus on wildlife conservation and rehabilitation, while others work to protect endangered species. You could also volunteer at animal shelters, where you can help care for animals in need and assist with adoption events.
Additionally, there are groups that advocate for animal welfare and work to promote better treatment and care for animals in various industries. No matter what kind of animal-related cause you're passionate about, there's likely an organization out there that could benefit from your time and skills.
Build and Maintain Your Social Network
Immigrating means leaving behind friends and family, which can be incredibly difficult. Find ways to maintain those relationships despite the distance, and begin building new connections here for personal and professional growth.
Connect Virtually
Staying in touch with family and friends back home is easier than ever with improvements in video calling technology. There is a host of software available to help you connect easily and free of charge, just make sure these are available in both Canada and your loved ones' country/area of residence. Failing these, there are plenty of apps available to make communication over WIFI or data simple.
Make Business Networking Opportunities
If you're working to increase your salary to help support loved ones back home, you might want to consider self-employment. Startup culture in the USA is thriving and starting your own business is a viable means to earn a living. If you want to succeed in the American market, you'll need to be assigned an EIN (Tax ID) – this is a way to identify your business and a means for the IRS to track payroll taxes. It can also help you when it comes to filing state and federal taxes (whether annually or quarterly).
Go Back to School
Taking classes and pursuing a degree can be a great way to learn about the culture and make new friends and connections. Take a look at options that will support your goals here, like a business degree. Many immigrants become entrepreneurs, and courses in these programs will help you to learn to navigate business requirements in the US, which may be different from your home country. And online courses let you be as social as you would like while completing classes even when you travel back home.
Support Loved Ones Back Home
Earning money is one obstacle, sending it is another. Fortunately, there are a number of viable, affordable ways to transfer funds free of charge – make sure to review the options and pick one that works with your chosen currency.
Find Ways to Make Your New City Feel Like Home
When you're new to a country, integrating is often harder in practice than in theory. But with the right attitude and some resources, it is possible to develop a positive new lifestyle whilst maintaining your ties back home.
If you're in need of legal representation, contact Ferguson & Ferguson Attorneys at Law.