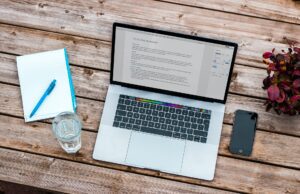 Source – Unsplash
How Small Businesses Can Find Affordable Legal Help
As a small business, you juggle many tasks all at once and while you may be good at what you do, sometimes you need a little help, especially when it comes to important and sometimes thorny legal issues. The problem is that as a new business owner, you are likely limited on funds, so you will need legal help on a budget. Here at Ferguson & Ferguson, we know how important good legal help can be for a growing business, so we have some tips for finding great help that won't break the bank.
Debt Collection
As a small business, you need to keep a close eye on your finances and you need to keep as much of your profit as you can. If you have clients that are withholding what they owe and you don't do anything about it then you are only hurting yourself. If you have already reached out and offered a payment plan and you still haven't received what you are owed, then you may need the help of a debt collector.
One way to get affordable help is through the Legal Services Corporation, which is an independent company established by Congress that provides assistance to low-income individuals and small companies that need assistance, including with debt collection issues. Other than that, you may be able to obtain a free consultation from a lawyer and look at your options.
Contract Writing
As your business acquires more clients, you will likely be creating more customer contracts to protect your business from potential losses. If you write a new contract for every single client then you will be spending a lot of precious time that you could be spending on creating new products and marketing to the masses.
Instead of writing new contracts for similar clients over and over, you can hire an attorney to create a boilerplate contract that you can reuse without rewriting it from scratch. If contract writing makes up a bulk of your legal fees, then you could save a ton of money with this strategy.
Tax Advice
Come tax time, you will want to get legal assistance both to assure that you are meeting all federal guidelines and also that you can take advantage of all potential tax deductions so that you can save money for new projects.
If your business is more than a sole proprietorship, then you will likely need legal assistance as you prepare your taxes and you can get affordable help by visiting a number of sources, including the tax prep software packages available through H&R Block and TurboTax as well as with organizations like the United Way Tax Service which sometimes offers tax advice for free.
Labor Issues
As your business continues to grow, you'll need more employees to keep your organization running smoothly, and the more employees you have, the more likely it is that you will have some complex legal labor issues to contend with. These can include any number of things, including accusations of harassment, employee theft, wrongful termination accusations, family and medical leave issues, pay disputes, accusations of unsafe work environment, and more.
Needless to say, you will likely need some legal help for at least one of these issues as time goes on. For affordable help, you can look to sources like Legal Aid At Work, which provides free legal fact sheets so you can have a better understanding of the situation and what is necessary on your end.
General Help
For labor issues and many other business affairs that require legal assistance, you can look for resources in your specific state. Research free lawyer consultations, pro-bono services in your area, or you could also visit a law school to seek help. Just make sure to take the right steps and not cut any corners as you reach a resolution.
In the end, a business cannot succeed without some legal assistance every once in a while, so look into these resources and keep your company on the right track. If you need professional help or have questions, contact Ferguson & Ferguson at 256-534-3435.