How to Choose the Right Personal Injury Lawyer for Your Case
It's never pleasant when you need a personal injury lawyer, no matter what. However, with our guide on choosing the right personal injury lawyer for your case, at least you can find a consummate professional to back you up!
Start by doing some research and compiling a list of lawyers
When choosing the right personal injury lawyer for your case, you must start by acquainting yourself with your options. To be brutally honest, some lawyers are just more desirable than others. For example, if you are looking into a struggling small-time owner versus a lawyer attached to a large and successful firm, it's obvious which would inspire more confidence. However, despite that, do not be too quick to dismiss the underdog of this scenario. When a lawyer is just starting, they're not necessarily bad. They're just relatively unknown. Of course, it's still important to account for experience when compiling your list of candidates.
Know what your priorities are when hiring a lawyer
An important thing to keep in mind when you choose the right personal injury lawyer for your case is your goals and priorities. Both in the sense of what settlement you want and what you want from your lawyer. Some cases are relatively simple and straightforward; you just need help handling court documents and presenting your case. On the other hand, in some cases, you know you're in for a struggle. And you want a lawyer willing to dedicate time and effort to help you see things through.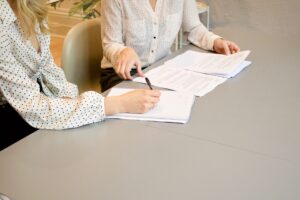 Check if you can get a free consultation with the lawyers you like
When you are ready to start narrowing down your choices, it's smart to check if the lawyers you're interested in offer free consultations. If they do, you can very easily meet them and find out whether they are the right fit for you. A free consultation would also allow you to get a better handle on how they want to approach your case than you'd get from just a chat to meet and gauge each other before you commit to hiring them. Now, note that whether you're just going in for a meeting, a free consultation, or even if you've decided to pay for a consultation to get a foot in the door, you need to start strong by preparing questions you want to ask them. In truth, we've even prepared some essential questions you shouldn't forget to ask.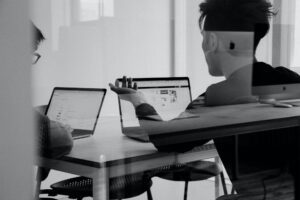 Meet with the lawyers with questions prepared
Do you have any experience with similar cases to mine?
The first question you must ask is if they've done similar cases. You see, it's very likely that you can find out more about the sort of cases a lawyer tends to 'specialize' in before the meeting. But, if you can't, or your case is unusual, you want assurance that they can help you. For example, you'd approach a case where you are the victim a lot differently than you would if a trespasser gets hurt on your property and is trying to sue.
Would you be available to work on my case throughout it?
Whether you approach a lawyer with their practice or a lawyer attached to a massive firm, this is an important question. A lawyer working on their own may not be able to give your case as much time and attention as you'd like. And it's possible for assistants, interns, and similar to handle parts of your case if you work with a big-time law firm. You must know if this is a deal breaker before hiring them. As the moving experts from Fairfax Transfer and Storage point out, communication and proper understanding between all parties are essential even during a move. And this is even truer for something as important as a personal injury case.
What do you think my chances are of getting the settlement I want?
This question is used to gauge how committed the lawyer is willing to be to your case and getting you the best result, as well as a question that will let you get a realistic assessment of your chances to win the case. If the lawyer is interested in working with you but cautions you against being too optimistic, do not get immediately upset. A lawyer willing to sit you down and be honest is always better than one who gives false promises they can't keep!
What advice would you offer right now?
This question will let you learn two things. First, you'll find out how well you can work with the lawyer as they work you through their opinions and advice. Second, you will have a good handle on whether they were honest with the previous question. If they promised success but are already undermining this by suggesting other ways to conclude the case and hinting at potential obstacles, it's probably best to reconsider hiring them.
Look for references to solidify your decision
Once you finish the meeting, even if you're unsure you want to hire them, ask the lawyer for references. They are essential for shortlisting lawyers! Sometimes, talking to people who'd hired a lawyer before can reveal a lot of demerits to them that you'd missed. Alternatively, they might be even better than you'd thought! And if a lawyer outright refuses to provide you with references, it's better to give up on them.
Keep in mind the quality and price of the services you are opting for
The final thing to remember when choosing the right personal injury lawyer for your case is the price of their services versus all the good qualities you've uncovered during your meetings and reference checks. After all, you need a professional and reliable personal injury lawyer who will not bleed your finances dry. No matter what, you need to pick a professional who fits your needs and budget.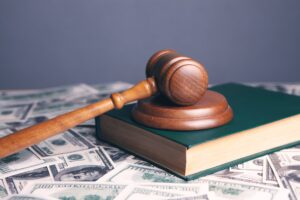 So you can choose the right personal injury lawyer for your case
With our guide on choosing the right personal injury lawyer for your case, you'll have a solid basis for your search! Of course, remember not to rush the process and never just pick one lawyer and hyper-focus on them. Even if you come across a professional who seems ideal to you from the first moment of your search, add them to your list and go through the full process. You might find someone even better through it!