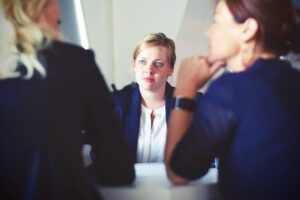 How to File a Lemon Law Claim in California
If your vehicle is defective, California's Lemon Law can protect your rights and help get it repaired or replaced. Unfortunately, these laws are complex and necessitate specialized knowledge to navigate them effectively.
The initial step in filing a California lemon law claim is to collect all repair invoices and repair orders from authorized dealerships. This documentation can demonstrate that the issues were caused by an inherent defect in the vehicle or its components.
The Statute of Limitations
Consumers in California must meet a statute of limitations in order to file a lemon law claim. This deadline is essential as it ensures you receive all compensation due under California law. It is wise to contact an experienced lemon law attorney who knows How to File a Lemon Law Claim in California as soon as possible, rather than waiting until the last minute. Otherwise, you could be permanently barred from filing a claim.
In California, lemon law claims are a way for consumers to receive compensation from vehicle manufacturers when they can't fix a defect in a timely manner. This may include either a refund or replacement vehicle plus any costs related to the defective vehicle such as down payments, financing fees and registration charges.
One of the key elements for a successful claim is evidence that you have made multiple repair attempts for the same issue. This is because manufacturers are not required to fix issues they don't know about. That is why it's essential to maintain comprehensive documentation of all repair attempts in chronological order. This includes invoices, repair orders, original sales documents and manufacturer's warranty booklets.
In California, filing a lemon law claim can be an intricate process that should be handled with the assistance of an experienced attorney. They can collect evidence and present your case to an arbitration panel if needed, increasing your chances of reaching settlement rather than going to trial. With legal guidance, there will likely be less stress during trial than without it.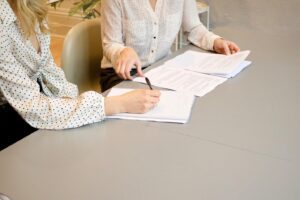 Repair Attempts
Before filing a claim, you must first determine if your vehicle qualifies as a lemon. California defines this condition as one where there has been an unfixable nonconformity that cannot be repaired within an acceptable number of times.
The number of repairs necessary to qualify your vehicle as a lemon depends on the severity of the issue. For instance, if there is an immediate safety hazard that could result in injury or fatality to either you or others on the road, only two repairs are required under California law.
Another factor in determining whether or not a vehicle qualifies as a lemon is its age and mileage. If your car is under 18 months old or has only been driven 18,000 miles, legal presumptions may apply that repair attempts have been reasonable.
The dealer should be able to provide all of this information, and it is your duty to preserve it for future reference. It is especially essential to retain all this data if your dealership has ceased operation or relocated elsewhere.
If your vehicle has needed multiple repairs, it's wise to start filing a lemon law claim right away. Doing so will strengthen the case for you and boost the odds of receiving an advantageous outcome.
Litigation
If your vehicle isn't functioning as expected, filing a lemon law claim might be your solution. This option is available to California consumers who purchase new or used vehicles from dealers within the state of California while still under manufacturer's warranty. The key to a successful claim is proving your vehicle is defective and cannot be fixed.
Once you've collected all necessary paperwork, filing your claim with your lawyer who can begin the process of negotiating with the manufacturer for a settlement that is fair to both of you.
Once negotiations are concluded, your case will proceed to litigation. Your attorney has the strength and capability of taking this aggressive step if needed.
Litigation is a highly formal and regulated process that includes court-authorized investigations called discovery as well as legal structured interviews known as depositions. Here your attorney will gather the facts of your case with assistance from court reporters and other legal staff members. You can click the link: https://www.americanbar.org/resources/ for more information on discovery.
If your case goes to trial, the court will consider all evidence and decide if your vehicle should be repurchased or replaced. As this can be a complicated process, it is highly recommended that you hire a California lemon law attorney for legal representation throughout this entire endeavor.
Settlement
A lemon law claim can be a challenging and frustrating endeavor.
If your vehicle is still covered under its manufacturer's warranty, you may be eligible for either a refund (buyback) or replacement car. Be aware that these may not cover all financial losses you suffer; in certain circumstances, a civil penalty could also be awarded in lieu of compensation.
Your lemon law attorney can assist you in evaluating any settlement offers from the manufacturer and negotiating for a more favorable resolution. If they refuse to settle your case or offer an inadequate resolution, then you will have no choice but to file suit in court. You can learn more about settlements by clicking the link.
In many instances, lemon law settlements are handled without going to court. This can be a faster and less expensive alternative than filing a lawsuit.
Your California lemon law attorney can advise you on which settlement proposals to make and accept. Ultimately, it's your decision whether to accept or reject these offers as well as how long you wish to litigate your case.
It's essential to be aware that manufacturers can reject your California lemon law claim in arbitration before it even reaches court. This tactic, known as "forced arbitration", should never be relied upon; it's simply another scam used by manufacturers to take advantage of innocent consumers.
Filing a lemon law claim with the help of an experienced lawyer is a great way to rectify any financial difficulties you have undergone due to a faulty vehicle.