How to Get a Free Divorce Consultation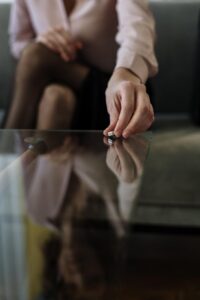 When deciding whether to get a divorce, you should consult a divorce lawyer to help you. It is advisable to discuss the divorce issue with your spouse so you can agree on the terms.
Getting a divorce without a lawyer
If you are looking to save money, you may want to consider getting a divorce without a lawyer. While it can save you money, it is not always the best idea. It may not serve your best interests and can result in a worse situation for you and your partner.
For example, saving money on a legal separation attorney can cost you more money in support payments, or you could end up with an unfavorable property settlement.
A lawyer is essential if you plan on representing yourself in court. Legal separation laws vary by state, and you need to learn what you're doing before you start. You also need to be diligent about following through with court appearances and filings.
Getting a legal separation without a lawyer is possible if you have a lot of patience and time. However, it is usually not recommended. For example, legal separation can have major implications on your tax situation, and you may need the advice of a financial adviser or accountant. Click the link: https://www.irs.gov/newsroom/some-tax-considerations-for-people-who-are-separating-or-divorcing#:~:text=The%20IRS%20considers%20a%20couple,of%20legal separation%20or%20separate%20maintenance for a guide to the IRS's tax rules for separation.
Another important reason to hire a legal separation attorney is if you have children. Depending on your circumstances, you may have to sit down with your partner to make decisions about child support and child custody. If you have kids, hiring a legal separation lawyer may be the best decision. It will save you money and time.
If you disagree with the final legal separation decree, you may want to appeal the decision. In an appeal, the trial court's decision is reviewed by another court. However, this is not the time to question factual determinations, as there are legal standards to be met and oral arguments to be argued.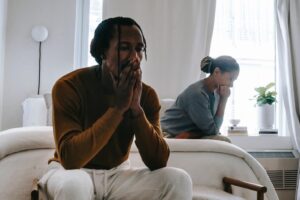 Getting a divorce with a lawyer
Getting a divorce isn't easy, so if you want to have the best possible outcome, you should consider hiring a lawyer. You may not be aware of the legalities, but your lawyer can make the process less stressful and more efficient. The lawyer will be able to advise you and help you reach a mutual agreement regarding the divorce settlement. During the divorce, he or she will also help you protect your interests.
If you're looking to hire an attorney, make sure to find one who has experience in your particular area. A divorce-free consultation can help you determine if a lawyer is the best fit for your situation. You might want someone who specializes in child custody cases or someone who has experience with complicated asset divisions.
Also, consider whether the attorney serves on bar association family-law committees or regularly addresses bar associations. Additionally, consider whether you'd prefer a lawyer with intimate knowledge of judges in the area, as this will help your lawyer formulate his or her strategy based on previous rulings.
Another important consideration when hiring a legal separation attorney is determining if your legal separation agreement is legally binding. The legal separation agreement must be legal and binding, and you should be aware that a court may reject it if the parties fail to abide by it. An attorney can help you draft the terms of the legal separation agreement and ensure that the legal separation decree is clear and enforceable.
Legal separation documents are provided by most states for free, but they only represent the minimum legal requirements. These documents are not tailored to your family's unique circumstances, and procedural errors can lead to your case being thrown out. Whether you file for uncontested legal separation or a contested legal separation, a lawyer can help you get through the legal process and minimize your stress.
Depending on the type of legal separation you're getting, you'll need to fill out a number of legal separation forms. Some of these documents will require your spouse's signature. In addition, you'll need to serve your spouse with a notice of appearance. If your spouse doesn't reply to your notice, you'll need to provide evidence that you tried to find them. The judge may then order you to hire a lawyer.
Legal separation is common in the United States, but the process varies depending on the circumstances. Click here for more information from the CDC about legal separation rates in the US.
In short-term marriages without children, the process is less complicated and takes less time. On the other hand, long-term marriages with children can be more complex and time-consuming. Divorcing couples must work together to determine what grounds are acceptable in the court. If they can agree on the terms of the legal separation, the process will be quicker and cheaper. Otherwise, the process will be more costly and stressful.