IRS Issues a Tax Attorney Can Help With in Raleigh, NC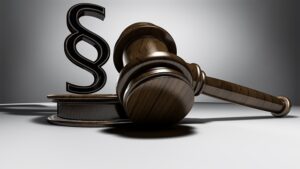 Tax is a mandatory fee that you pay every year. With that money, the state does many things for the benefit of its citizens, so it can be said that your money goes to good purposes. Simply, since there has been a state, there has been a need to finance it to provide citizens with services of general importance.
More info on the importance of taxation is on the link below:
https://www.investopedia.com/terms/t/taxes.asp
Many say that two things in life are certain – death and paying taxes. Neither one nor the other can be avoided, although some try to do that with their obligations to the state. However, when this avoidance comes to fruition, problems usually arise. And it's never good to have the IRS on your back.
Regular payers can also have problems with the IRS. Although it's relatively easy to handle personal income taxes, there may be problems with form filling, calculations, overlooking details that make your debt higher than it should be, etc. In case some rules are violated, there comes the IRS again.
Constant calls and emails from collectors can be quite annoying. But even if you don't answer them, the IRS will find a way to get what's rightfully theirs. So, to avoid trouble and additional complications with this institution, a wise move is to hire a tax attorney. These legal experts can handle many IRS issues with minimal consequences for you.
You Have an Outstanding Debt
As said, not paying your obligations toward the state is one of the biggest mistakes you can make in life, but it can happen to anyone. Maybe your financial situation is worse than before, so you think that delaying this payment will bring at least temporary relief. Or you simply had too many expenses, so you thought taxes could wait.
Whatever the cause of late or non-payment, the IRS doesn't care. Soon or later, you have to pay your debt increased for quite high interest. If not, the IRS will collect it from your wages or even seize your assets, depending on the amount owed. If that's not enough, you can face criminal charges.
All of this sounds a bit scary, so if you have a debt you can't pay right now, legal help will come in handy. A seasoned tax attorney in Raleigh, NC will get in touch with the IRS on your behalf and, depending on your financial situation and the amount of debt, agree on the most favorable repayment method. They can even negotiate a debt balance and thus significantly reduce its amount.
Filling Tax Returns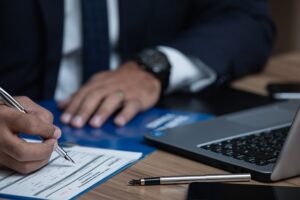 Filling tax forms is a job you do every year in April. Someone from the family with more experience in doing this can help you, but there are also many online tools, free file guides, and specialized agencies that can do your forms. You should do this work promptly in order to collect a tax return as soon as possible and avoid scams.
If you have no one to help you and filling out forms still gives you headaches, it's best to get legal help. Tax attorneys have many years of experience in handling IRS forms. Besides, they will explain and clarify any doubts you have. With their help, you'll meet your tax obligation on time and according to the law.
IRS Placed a Lien
If you have a taxation debt and didn't get legal help on time, there's a good chance the IRS has already taken certain actions for debt collection, like a lien. A lien means that some of your assets will be banned until you pay your debt, and if that doesn't happen, it will be seized to settle the debt. As a warning that this will happen, you'll get a Notice of Federal Tax Lien.
So, the IRS is giving you one more chance before they actually go into debt collection. However, a lien significantly worsens your situation, as explained here. So if you haven't hired a lawyer yet, now is the right time for that. Experienced tax attorneys have several legal instruments to solve this situation in your favor and thus remove the lien from your assets.
In addition to contacting the IRS regarding the lien, your legal representative will verify whether this action is founded. Sometimes the IRS may place a lien on your assets by mistake. If that's not the case, the lawyer, in agreement with the IRS, will advise you on removing the lien as soon as possible. It's always best to pay the debt in full. But you can also do that in installments, using a withdrawal, or with an Offer in Compromise that can reduce the debt amount and help you get rid of the lien faster.
You Face Audit
The IRS regularly conducts audits among taxpayers to ensure their information is up-to-date and relevant, but also to prevent even the slightest risk of fraud and embezzlement. There are also extraordinary checks if any irregularities or errors that may affect the taxation are spotted.
These situations can be quite unpleasant, and many people do not know what to do next. Some hire an accountant to take care of their paperwork, but that's not the best solution, considering they're primarily financial experts with little or no knowledge of your legal rights and obligations. That is why hiring a tax attorney is a much better solution.
On the following page, find out how to hire the best legal representative:
https://www.wikihow.com/Find-a-Good-Attorney
Besides having a broad knowledge of tax rules, lawyers will act on your behalf in front of the IRS in case of discussion of your potential debts. For a tax layman, the terminology can be confusing, so your attorney is there to interpret and handle all that for you. Of course, when the tax collector plans to start any legal action due to irregularities spotted in your tax filing, you need a legal expert by your side.
If you have a tax situation with the IRS, handling it all alone can be tiresome. You need a seasoned tax attorney to handle these situations on your behalf. That will save you time, nerves, and money.