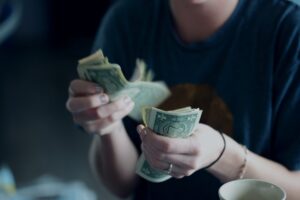 Source
Most of us have been in a tight financial spot at one time or another. Some of us might have even taken out a loan or two to get out of a bind. One of the more common loans that people take out is a title loan (or a car title loan), which is a type of secured loan where you put the title of your vehicle up as collateral. Once the loan is repaid, the lender will return the vehicle title to the borrower. If the borrower defaults on the loan, then the lender will repossess the vehicle and sell it to cover the borrower's outstanding dues.
Because lenders typically do not check the borrower's credit history for this type of loan, the main drawback of title loans is the higher interest rates they require. So once you take out a title loan, you would want to pay it off as quickly as possible.
Here are a few tips to help you pay off that debt, asap:
Figure the payments into your budget. You would want to avoid having to pay off your title loan longer than you have to. It might be tempting to roll your loan over into another term (if you can't pay the whole amount off within the agreed-upon time frame). However, rolling over your loan will only raise the interest even more and will only prolong your financial suffering. So, pay off your loan on time by regularly setting aside funds for it.
Be honest.
If you are having a hard time paying off your title loan, contact your lender and let them know. Maybe they would be willing to renegotiate the terms of your loan. Most lenders will be open to this since you paying off your title loan. will be in their best interest as much as it is yours.
Refinance.
If you really are having trouble paying off your title loan, you can replace it with a loan with lower interest rates. Simply put, take out a loan to repay another loan. However, in order for that to make sense, you need to make sure that the second loan you are taking out to repay your title loan really does have a lower interest rate. Perhaps getting a fixed-rate loan from your bank will help. Or you could visit your local credit union as another option.
Sell your car.
Now this may prove difficult since you do not have a clean title for your vehicle because you've put it up as collateral for your car title loan. However, difficult does not mean impossible . You can sell your car, use the proceeds to pay off the title loan, and use the rest to buy a cheaper vehicle.
These are just some of the ways you can pay off your title loan quickly. One important thing to note is to never default on your loan unless you really have to. Remember, defaulting could mean losing your vehicle. It is important to pay what you owe and to do your research when choosing loans.
This article was originally published on Payment1.com.