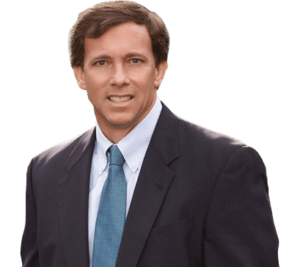 Reasons Why You Must Hire a Motorcycle Accident Lawyer
An Alabama motorcycle accident can cause serious injuries or even death. When you have a motorcycle accident you often have significant medical costs, lost wages and destroyed motorcycle.When you or a loved one has died or been seriously injured in a motorcycle accident, it is important to seek assistance from a Decatur or Huntsville  motorcycle accident lawyer in order to get a fair settlement in your case.
Compensation Amount
If you are at fault for an accident, you probably will not be entitled to any compensation at all. If you are a passenger on the motorcycle or not at fault in the accident, there are a number damages you can recover. If you have been injured or lost a loved one in a motorcycle accident, you may be entitled to compensation for damages including:
Emergency helicopter transport/ambulance service
Anesthesiologist bills
Lost income: Lost income because of missed work from the accident.
Future lost income: Income lost because of your inability to work in the future.
Lost earning capacity: Lost ability to earn in the future.
Existing medical bills: Medical bills incurred because of the accident.
Future medical expenses:Compensation for emergency visits, therapy, hospital care, surgery.
Rehabilitation and therapy: Rehabilitation costs and expenses from your injuries.
Special equipment to accommodate disabilities: Wheelchairs and other equipment.
Physical and/or mental impairment: Impairments that reduce or prevent ability to work.
Disfigurement: Compensation for scarring and loss of limbs.
Pain and suffering: Pain and suffering as the result of the accident.
Mental anguish: Emotional suffering includes feelings of fright, embarrassment, nervousness, worry, and grief
Loss of enjoyment of life: Loss of ability to do normal thing in life such as walking running or sports.
Loss of consortium: Spouse can recover compensation for the loss of services, assistance, aid, society, and companionship of his or her loved one.
Property damage: Compensation for vehicle damage and contents of the vehicle damaged in accident.
Loss of use: Money to compensate you for the loss of use of your vehicle while being repaired by the insurance company.
Diminished quality of life: Compensation for the loss of quality of life after accident.
Chronic pain as a result of injuries: Similar to pain and suffering. Compensation for life long chronic pain.
Mental impairment: Depression, stress, and similar factors.
Workers compensation: Compensation for injured worker while working for someone.
Wrongful death: Compensation paid to spouse and children for the wrongful death of their loved one.
Types of Alabama Motorcycle Injuries
You can recover for the following injuries in Alabama:
Road rash: Road rash is when your body hits the ground at vehicle speeds. The pavement, dirt, gravel, or other surfaces cause bruises, abrasion, and cuts.
Burns: Burns caused by fires, heat or metal.
Amputations: Loss of arms, legs hands and feet.
Broken bones and fractures: A collision with another vehicle, tree or pole can lead to fractures and broken bones.
Brain injuries: Head trauma caused by other vehicles or objects. Often the result of not wearing a helmet. Can cause slurred speech, confusion, agitation and seizures.
Severe bruising: Bruises from striking objects during motorcycle crash.
Pelvic injuries: Fractures of the pelvis that require surgery and non-surgical intervention.
Disfigurement: Scarring and deformities caused by accident.
Concussions: Injuries to the brain.
Cuts and lacerations: cuts and lacerations from striking other vehicles, objects or road.
Spinal cord injuries: All injuries of the spinal cord.
Paraplegia: Paralysis caused by injury to the spinal cord.
Quadriplegia: Paralysis because of spinal cord injuries.
Loss of limbs: Loss of arms, legs, hands and feet.
Death: In Alabama you can recover only punitive damages for motorcycle deaths.
Proper Investigation
When you hire a motorcycle accident attorney, they'll collect all of the relevant information. The attorney will get your accident report, talk to witnesses and take pictures of the accident scene. Your attorney might hire investigators, accident reconstructionest and medical experts. They'll also evaluate your current medical condition and estimate potential future medical costs related to the accident. All of this evidence will be gathered by your counsel and used to strengthen your case.
How to Choose a Alabama Motorcycle Accident Attorney
Make sure the motorcycle accident attorney you hires does the following:
Read reviews.
Talk to family and friends.
Do not hire off television or billboard.
Do a in person consultation.
Are committed to excellent client service.
Care about clients, and have patience.
Experienced local attorney.
They obtain your medical records and bills.
They help with financial assistance.
They help you get necessary medical treatment.
They get your bills paid, reduced and/or eliminated.
Free phone and office consultation 24/7.
Convenient locations.
The attorneys answer all clients calls, or return them promptly.
They make sure that our clients understand each step of their case.
Free assistance for motorcycle property damage.
They have great compassion for the physical, emotional, and financial problems that our clients suffered, and will do everything possible to get them through their difficult time.
Free Consultation
The motorcycle accident lawyer you choose does make a difference. Ferguson & Ferguson, located in Huntsville and Decatur, Alabama are motorcycle accident attorneys who aggressively pursue legal rights for accident victims with significant physical or psychological injuries. Our Huntsville motorcycle accident lawyers are skilled at handling motorcycle accidents, including fatal accidents. If you or a member of your family is the victim of a Alabama freeway or highway accident, you may be entitled to substantial compensation for your injuries, lost wages, and pain and suffering. Contact Ferguson & Ferguson for a free consultation and complimentary assessment of your case. We are happy to answer your questions and explain your legal options at no charge. Our staff is available to take your call 24 hours a day. Home and hospital visits are also available any where in the state of Alabama. To speak with attorney, call 256-534-3435 or 256-350-7200. We are here to help.