Guide to your rights and responsibilities during a move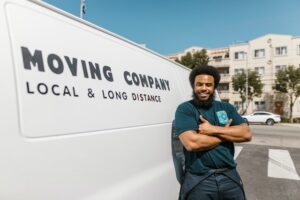 When facing a significant life change, such as moving, you want to make sure you have all things covered. Even though it seems only lawyers are aware of your rights and responsibilities during a move, that's not always true. In reality, everyone can familiarize themselves with the legal aspects of their moving process. After all, the last thing you want is to encounter unprofessional or unlicensed companies. So, if a moving company of your choosing gives you a booklet about your rights, it's a good sign that you are dealing with professionals.
We broke down the aspects of the official FMCSA booklet to help you understand the legal aspects of your move.
FMCSA booklet on your rights and responsibilities during a move
Whether you have moved before, or this is your first time, before choosing a company and signing a moving contract with them you should get some crucial information. It is imperative you make an informed decision in cases that demand signing legally binding documents. Actually, you should take any legally binding document with proper consideration. Therefore, let's make sure you are aware of your rights and obligations in a relocation process.
The "Your Rights and Responsibilities When You Move" is the legitimate booklet prepared by the Federal Motor Carrier and Safety Administration. The federal law requires every mover to provide their customers with this pamphlet. It aims to explain what they have the right to expect when they hire a mover. Also, it explains what they should do to enable a smooth and successful move. The following text will give you a summary of the booklet.
Legitimate movers
Legitimate movers and brokers are registered with FMCSA. You can quickly check this information by calling FMCSA or by accessing the www.protectyourmove.gov website. A legitimate company will clearly explain whether they are a mover or a broker. The broker will arrange transportation of your shipment, while the mover is the one that will transport your belongings.
Before your relocation, you should receive the following information: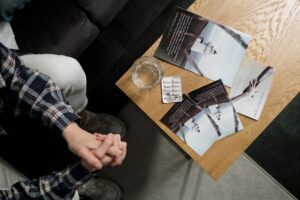 Your obligations
You should also be aware of the responsibilities you have as a customer to your mover.
You have to read all the documents that your brokers or movers issued;
Additionally, you will need to be available for the time of the pickup and delivery of your shipment. If you cannot be present, you should appoint a representative;
If something changes regarding your move, you need to notify the mover rapidly (such as additional shipment or moving date);
You need to make a payment of the exact amount, and in the precise form you have previously agreed on with your mover;
Finally, it would be best if you had to immediately fill claims for loss, damage, or delays with your mover.
Estimates
There are two types of moving estimates: binding and non-binding ones. The type of estimate you choose will determine the calculation of your shipping charges.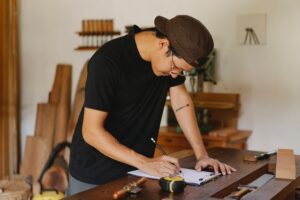 The binding estimate ensures that you won't be charged more than the amount you got on the written estimate. So, when it comes to your rights and responsibilities during a move, you will need to notify your mover if you decide to add additional items for shipment and the following steps.
On the other hand, a non-binding estimate is there to provide you with an estimation of your moving costs. It is not a guarantee of your final price, which is essential to remember. However, this type of estimate must also be in writing. Furthermore, you should confirm with the mover the payment method also in writing.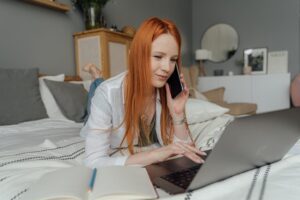 Your mover's liability
Generally, your mover is the one responsible for any loss or damage that occurs during the transportation of your belongings. However, two liability levels apply to interstate movers: Full (Replacement) Value Protection and Waiver of Full (Replacement) Value Protection – Released Value.
The first option is the all-inclusive option. However, it will increase the cost of your move. So, if any of your articles get lost, damaged, or destroyed during the move, your mover will have two options.
They will need to repair the article to restore it to the same condition they receive it in.
Replace the article, or pay you for its replacement.
The costs for Full Value Protection vary from mover to mover. Anyhow, the minimum lever for determining this type of protection for your shipment is $6 per pound times the weight of your shipment.
Next in order is the Released Value, which is minimal protection and assumes no more than 60 cents liability per pond. To illustrate, if a 10-pound stereo valued at $1000 were lost or destroyed, the mover would be liable for no more than $6 (10 pounds x 0.60). However, it is your right to be present each time your shipment is weighed, and you can even request a re-weigh.
Finally, there's always a possibility for third-party liability insurance.
Claims
Damage or loss claims
Naturally, movers will tend to take care of your possessions and try to make sure no items get lost or damaged. However, accidents happen whether we want it or not. Therefore, it is essential to know that you have the right to file a complaint, and you have nine months to do so, starting from the delivery date.
You should submit your claim in writing, and they will have 30 days to acknowledge its receipt. After that, they have added 120 days to provide you with a disposition.
Delay claims
These types of claims happen when you have contracted delivery and pickup dates with your mover. The mover needs to outline the bill of landing penalties when there's a pickup or delivery delay.
Moving paperwork
The first rule is to pay attention not to sign any blank or incomplete documents. Before signing, you need to verify the record is complete. Moving paperwork includes the following:
Order of Service – The law requires the mover to provide you with a service order for your shipment, consisting of 14 elements.
Inventory – The mover has to prepare a list of your shipment, which is usually done the moment movers load your possessions.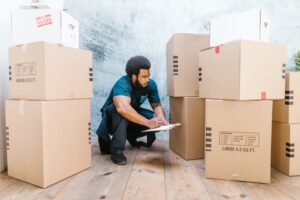 Bill of Landing – This document represents the contract between you and your mover for the transportation of your shipment. It is your responsibility to read it in full before accepting it.
Freight Bill – Your mover will provide you with the freight bill at the time of payment of transportation charges.
Weight Tickets – If your shipment is moving under a non-binding estimate, the mover will need to obtain a weight ticket.
Charges
Your mover should issue a trustful freight or expense bill for each transported shipment. Once they deliver your belongings, you will need to pay either 100 percent of the charges on your binding estimate or 110 percent of the costs on a non-binding estimate.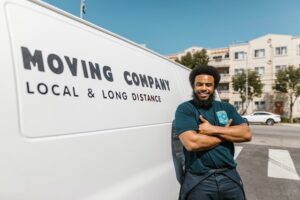 The takeaway from rights and responsibilities during a move
As you can see, everyone is entitled to some legal background knowledge, especially if this knowledge is necessary for ensuring a smooth relocation without dealing with potential scams. We created our guide to help you learn more about your rights and responsibilities during a move and ensure you have a smooth relocation. Happy moving!